Final Fantasy XIII-2 Final Build Complete
Posted by Dan Curtis on Nov 22, 2011 in News | Comments Off on Final Fantasy XIII-2 Final Build Complete
Although Final Fantasy XIII was disliked by a practically ridiculous portion of Final Fantasy fans, Square's making a sequel. Thankfully, it's looking better than the last game, and the good news for fans is that the final build of the game is finished.
At least if you're a Japanese person, that is. The Japanese build is now ready and waiting to be shipped this December 15th, but everyone outside of Japan will have to wait until the new year to get their hands upon the next entry in the long-running Final Fantasy franchise.
The news of the finished build of FFXIII-2 comes from Japanese game mag Famitsu, which hosted an interview with director Motomu Toriyama. In it he confirms that the Japanese version of the game is now 100% complete, and that the team is now hard at work on the planned DLC content and localizing the game for other markets ahead of the release next year.
He also confirms that the main quest of Final Fantasy XIII-2 will take 30-40 hours to complete, which hopefully won't be running along a corridor continuously but will allow exploration.
In the meantime, as you wait for Final Fantasy XIII-2's release, enjoy this moogle picture.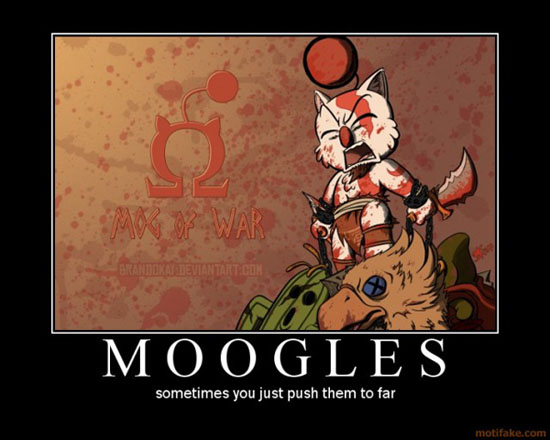 ---